---
Catholic Social Action Contact:
Cincinnati
Andrew Musgrave – Director
Tammie Mers – Administrative Assistant
Catholic Social Action
100 East 8th Street
Cincinnati, OH 45202
Phone: (513) 263-6691 – Andrew
Phone:  (513) 263-6690 – Tammie
Fax: (513) 421-1582
Email: csa@catholiccincinnati.org
Dayton Office
Sara Seligmann – Regional Director
Catholic Social Action
1520 South Main Street
Dayton, OH  45409
Phone: (937) 281-4124
Email: csadayton@catholiccincinnati.org
Becky Kunkler – Northern Area Coordinator
Catholic Social Action
119 E. Water Street
Sidney, OH  45365
Phone: 937-281-4125
Catholic Social Action
1520 South Main Street
Dayton, OH  45409
937-281-4125
Sign up for our action alerts and email communications!
Greater Cincinnati Area Action Alerts: csa@catholiccincinnati.org
Greater Dayton and Northern Areas Social Justice Updates: sseligmann@catholiccincinnati.org
St. Francis Pledge Update (e-newsletter for Care for Creation information and updates): csa@catholiccincinnati.org
Social Justice Priority Issues
The following social justice issues are active issues in the Archdiocese of Cincinnati, which means there is a task force, planning team, or current initiative for you to join.
Respect Life
The life and dignity of the human person is a fundamental principle of Catholic Social Teaching.  The Archdiocese's Respect Life ministry is housed under the Family Life Office; however, the Catholic Social Action Office collaborates closely with this office to advocate and respond to threats to life as abortion, end-of-life issues, capital punishment, and more.  Currently, our Advocates for Justice Greater Cincinnati Parish Collaborative has an organized task force called, Parishes for Life.  Learn more. . .
Immigration Reform
According to Church teaching, while sovereign nations have the right to protect their borders, all people and families also have a right to migrate if that is the only means by which they can secure their own lives and human dignity.  Today, the U.S. Church, through its pastoral work with migrants throughout the country and legal expertise of the immigration system, believes that we need a comprehensive reform of our immigration laws.  As Archbishop Dennis Schnurr states, "It seems that only comprehensive immigration reform can simultaneously restore both order and human dignity."  To respond to this issue, the Advocates for Justice Greater Cincinnati Parish Collaborative has established an Immigration Task Force to work with the office on promoting comprehensive immigration reform.  To read the Archbishop's statement learn more about the Church's response to this issue, click here.
Criminal Justice and Jobs and Reconciliation
In the 2000 criminal justice statement, Responsibility, Rehabilitation, and Restoration: A Catholic Perspective on Crime and Criminal Justice, the bishops called for the redirection of public resources towards more effective programs designed to rehabilitate and reintegrate ex-offenders back into society.  The Advocates for Justice Greater Cincinnati Parish Collaborative Criminal Justice Task Force has developed a guided-dialogue process for parishes for learn more about how we can restore our communities and increase safety.  In Dayton, the Weavers of  Justice Collaborative has focused on promoting "restorative justice" in our communities to find more productive ways for victims and offenders to move beyond the harm. Learn more…
Religious Liberty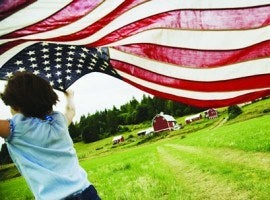 Dioceses, parishes, and Catholic institutions around the country are highlighting the importance of preserving our religious freedoms.  Among other examples, this freedom is under attack from such actions as the U.S. Dept. of Health and Human Services' contraceptive mandate for religious institutions as well as state laws that would limit what populations of people the Church may serve, such as undocumented migrants.  Click here to learn more!
Death Penalty       
In February 2011, Archbishop Dennis Schnurr along with all the Ohio bishops issued a statement calling for the abolition of the death penalty in Ohio.  The Ohio bishops stated: "The Catholic Bishops of Ohio agree with recent comments made by both Ohio Supreme Court Justice Paul Pfeifer and former Ohio Department of Rehabilitation and Corrections Director Terry Collins that Ohio's elected legislative leaders ought to debate and ultimately abolish the death penalty…" Visit our Death Penalty page to learn more about the Church's teaching and what efforts are building momentum in the Archdiocese and throughout the state to end the death penalty in Ohio.
Housing
The lack of affordable housing, foreclosures, and homelessness have been persistent problems in many areas of the Archdiocese.  Through an interfaith coalition, the Archdiocese is promoting a moral framework for housing in the Cincinnati area.  In addition, the office and Advocates for Justice Parish Collaborative teamed up with the Catholic Campaign for Human Development-funded agency, Working In Neighborhoods to help Catholics understand the causes of and respond to the foreclosure crisis.  Find out more!
Care for God's Creation and Responding to Global Climate Change
The leadership of the Catholic Church, from Pope Benedict XVI to our local bishops, has spoken unequivocally on the issue of climate change.  The virtue of prudence calls us to take seriously the conclusions of the great majority of international scientists who warn us that human activity is indeed having an effect on the earth's climate and adversely impacting the poor.  The Archdiocese of Cincinnati helped to inaugurate the U.S. bishops' endorsed Catholic Climate Covenant: The St. Francis Pledge to Care for Creation and the Poor. To live out the elements of this pledge, the Archdiocesan Catholic Social Action Commission now hosts a Climate Change Task Force which is very active supporting parish efforts, promoting recycling, obtaining funding for energy retrofits at churches, and much more!  Find out more…
Sudan
The Catholic Social Action Office has worked with local Sudanese communities in the Archdicoese to promote a peaceful referendum vote in South Sudan, and it serves as a co-chair for the Greater Cincinnati Advocates for Darfur.  Learn more about these efforts…
Fair Trade
Fair Trade creates opportunities for us to live in solidarity with others through the choices we make as consumers. To learn more about Fair Trade and Catholic Social Teaching visit Catholic Relief Services' Fair Trade Resources.  To learn more about Fair Trade in the Archdiocese of Cincinnati. . .
Racism
The Archdiocesan Social Action Commission's Racism Task Force is working with the Office of African-American Catholic Ministries on promoting greater racial unity in our church and world.  Find out more…
Educating for Peace     
The Catholic Social Action Office, in conjunction with other archdiocesan offices and a number of local partners, is planning a day to focus on the universal themes of Pope John XXIII's historic encyclical, Pacem in Terris (Peace on Earth).  Titled, "New Hope to the World: Called by Our Faith to Be Peacemakers," the events will be on April 18, 2013 at Xavier University's Cintas Center.  Click here to learn more.
---
For a more comprehensive list of social justice issues that are of concern to the Church visit the Justice, Peace and Human Development Department of the United States Conference of Catholic Bishops or choose from the following: